Paté Rustico Tuna and Olives
A spreadable product. Ideal to ward off hunger pangs or to whet your appetite.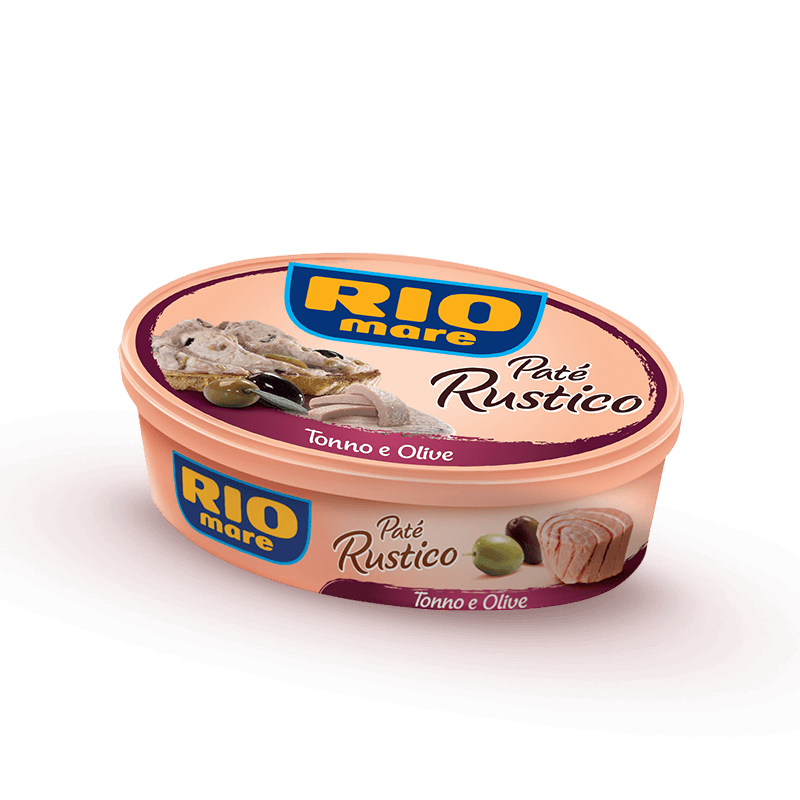 CHARACTERISTICS
This delicious product brings together all the goodness of premium-quality tuna combined with the mouth-watering ingredients of Mediterranean culinary tradition to offer you a flavour-filled product boasting a consistency typical of artisanal, homemade delicacies. Packaged in a practical can to facilitate handling and make spreading easier, it can be resealed for perfect storage in the refrigerator . Available in three versions: tuna and cherry tomatoes, tuna and olives and tuna and peppers.
WHY
An exquisitely flavoured Tuna and Olive Patè for aficionados of these ingredients.
BE INSPIRED
Ideal for spreading on all types of bread, either white or wholegrain, well toasted for more demanding palates