Paté Tonno Hot e Spicy
A spreadable product. Ideal to ward off hunger pangs or to whet your appetite.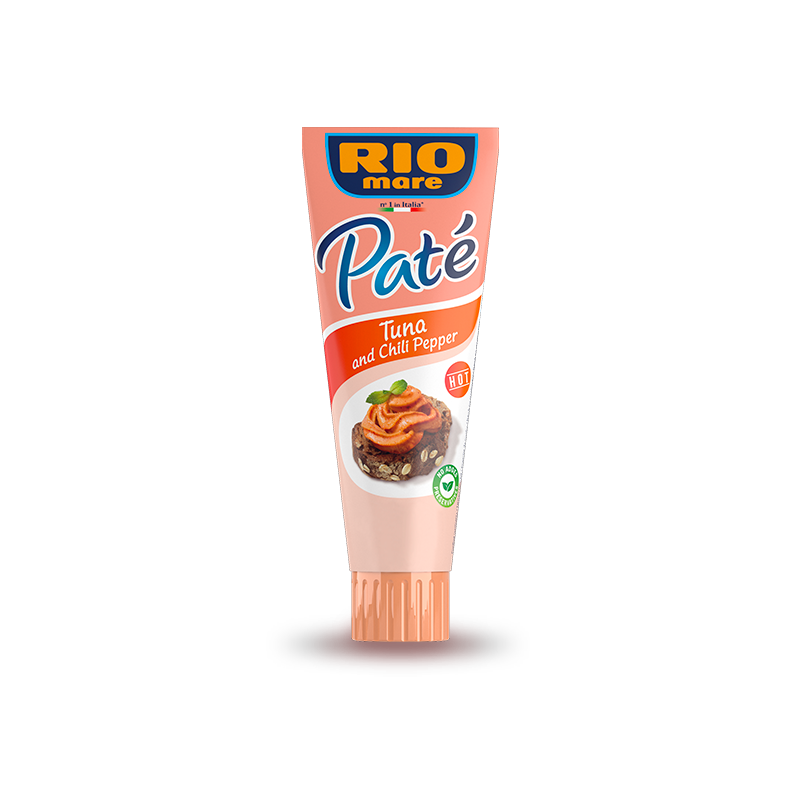 CHARACTERISTICS
A creamy and soft product, which is perfect to spread and provides a truly appetizing and authentic Italian tasting experience. Packaged in a practical can to facilitate handling, it is also just right as a single portion.
WHY
Rio Mare Paté Hot combines the goodness of premium quality Rio Mare tuna with the spice of chili peppers in a traditional Italian recipe for those who love intense flavors.
BE INSPIRED
Ideal for spreading on bread, delicious to dress canapés and crusty bread, and perfect as a tasty celery stick filling.