Per Pasta tuna, garlic, oil and chilli pepper
Ideal for making all types of pasta special.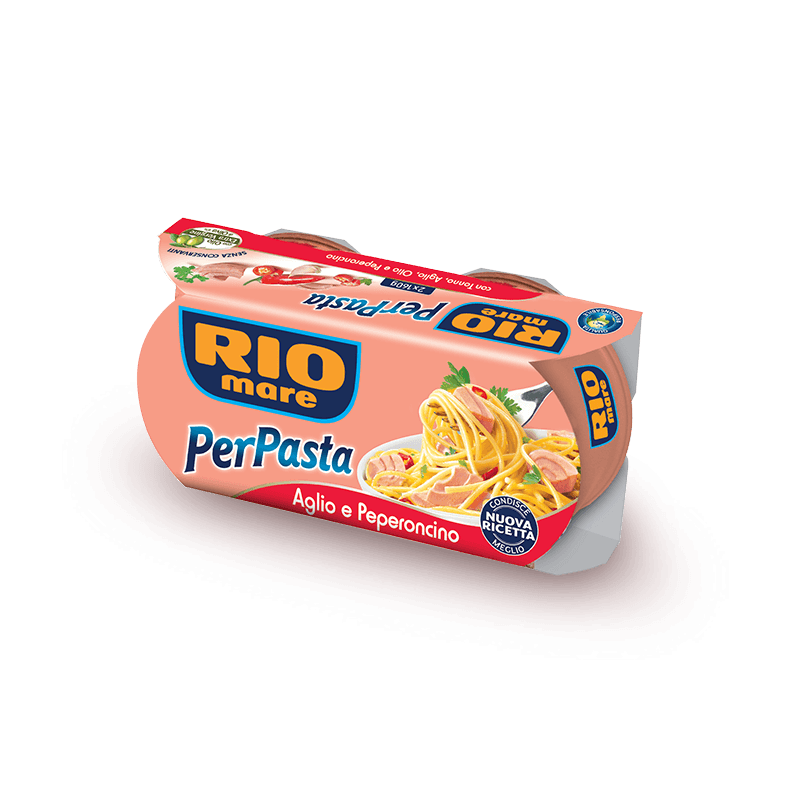 CHARACTERISTICS
A ready-to-use condiment prepared with plenty of delicious Rio Mare tuna combined with the most popular traditional Mediterranean ingredients.
IDEAL FOR
One of the most classic condiments for pasta is combined with tuna to produce an intense and extremely tasty sauce.
COOKING TIP
Try adding 100 grams of cherry tomatoes cut into quarters.