Insalatissime Quinoa and Mackerel
Ideal for those who love delicious, balanced ready-to-eat meals.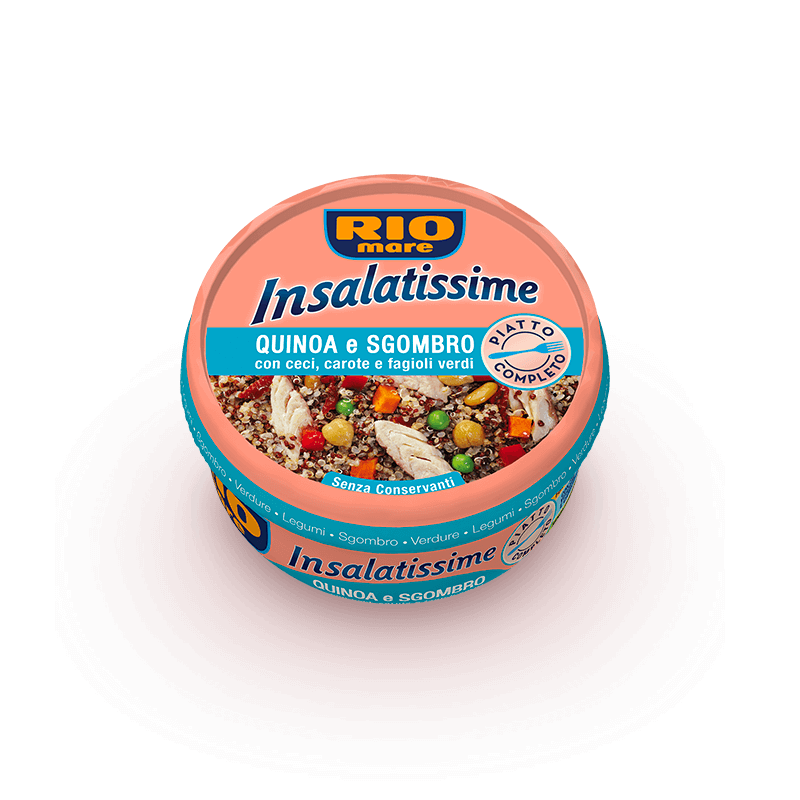 CHARACTERISTICS
The unique flavour of Rio Mare Mackerel is skillfully blended with fragrant vegetables and enhanced, in some recipes, by tasty grains. Ready-to-eat at any time thanks to their stay- fresh packaging , guaranteed to preserve their freshness, taste and nutritional properties, Rio Mare's Insalatissime do not contain any added preservatives.
BE INSPIRED
The new 220g Quinoa and Mackerel is ideal for those who enjoy light, delicate flavours, because the taste of mackerel pairs perfectly with that of vegetables and quinoa.