Salmon Fillet in Olive Oil
Ideal for those looking for the unique flavour of premium-quality Salmo Salar, the best-known and most popular species of salmon.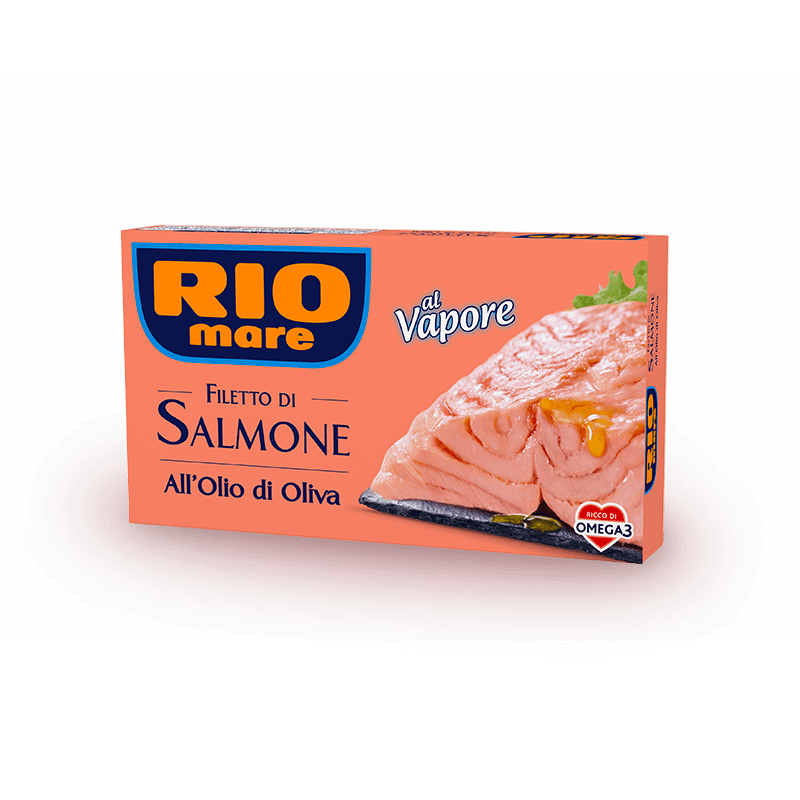 CHARACTERISTICS
Rio Mare's Salmon in Olive oil offers you the unique flavour of the best salmon fillet. The salmon is thoroughly cleaned of skin and bones, and seasoned with olive oil, to bring you a healthy, nourishing dish infused with a classic, irresistible flavour.
WHY
Delicately steam-cooked, without any preservatives, Rio Mare's carefully selected, premium-quality Salmon contains no skin or bones. Its pink flesh is packed with Omega-3, noble proteins, phosphorous, iodine, vitamin B12 and vitamin D.
BE INSPIRED
Ideal for delicate, tantalizing second courses. Try it with a salad of artichoke hearts.