Tuna and Dried Tomato Paté
A creamy, spreadable product. Ideal for adding a special touch to your aperitivi at home, or to whet your appetite with something tasty.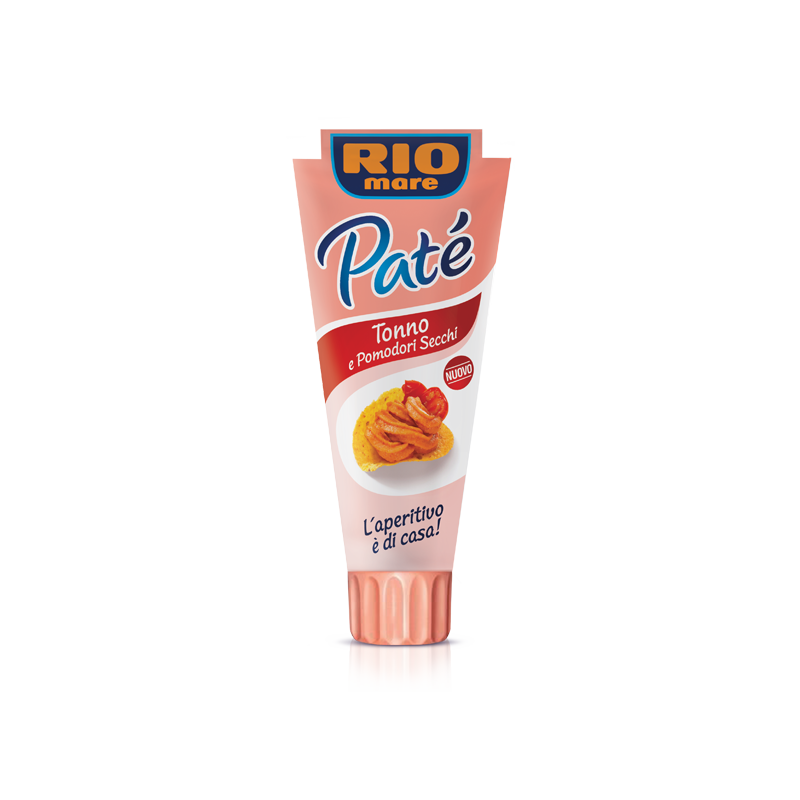 CHARACTERISTICS
With all the flavour of tuna, and much more, this spreadable product offers you a soft, creamy concentration of taste in a practical tube. Easy to measure, it closes with a cap ensuring perfect storage in the refrigerator.
WHY
A Tuna and Dried Tomato Paté, for those who love typically Mediterranean flavours.
BE INSPIRED Ideal for spreading on crostini, delicious when used as a topping for a crudité of raw vegetables. Use it to decorate nachos with a tantalizing curl and be delighted by its rich, satisfying flavour.